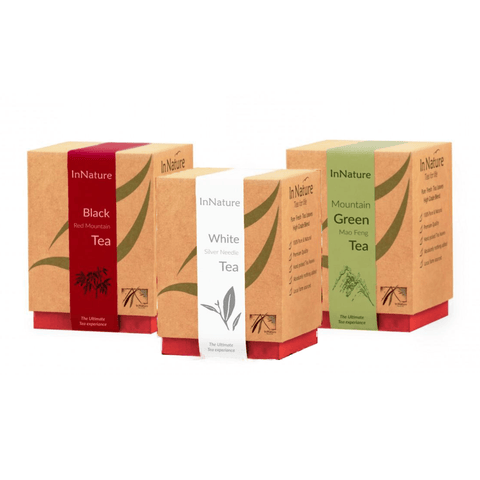 InNature
Boost Health Pack
Give your immune system a boost with this pack of our 3 most healthy teas:
Silver Needle White Tea - Antibacterial and packed with antioxidants an immune system power boosting tea. 
Mountain Green Tea - Cleansing and delicate also full of antioxidants and known for its energy boosting properties. 
Black Tea - Don't underestimate this tea and what it can do for your digestive system - a great health tea for everyday use. 
Drinking these teas regularly is the best way to keep your immune system healthy and absorb the benefits of nature. 
We recommend the Black tea for the morning (a fantastic energy boost), Green tea midday and White tea early afternoon into the evening.