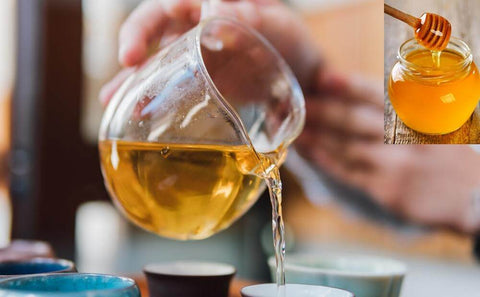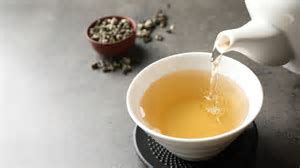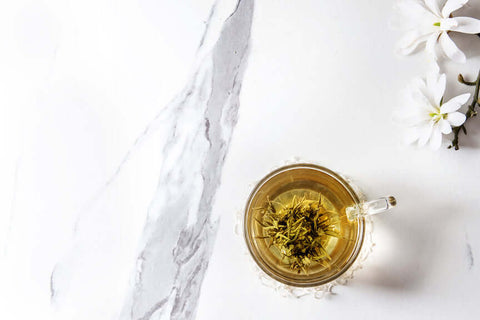 InNature
Honey Oolong
Products Specification:

Caffeine Level:

Moderate Caffeine
Storage:

Store honey Oolong tea in an airtight container away from light, heat, and moisture to preserve its flavor and aroma.
Tasting notes: a sweet honey taste with a very mild, flowery aroma.
Area of Harvest: Taiwan
Health Benefits: Honey Oolong Tea may provide antioxidants, aid in weight management, support digestion, support heart health, mental alertness, dental health, stress reduction, and skin health. Consume in moderation and consult a healthcare professional for specific concerns.
Brewing Suggestion:
Use water just below boiling (190-205°F or 87-96°C).

Use 1–1.5 teaspoons (2–3 grams) of tea leaves per 8-ounce (240 ml) cup.

Use an infuser or teapot for steeping.

Steep for 2–3 minutes for the first infusion; adjust for subsequent infusions.

Leave some space at the top of the teacup when pouring.

Sip and savor the unique sweetness and aroma.

Experiment with longer steeping times for multiple infusions.
Remember that these are general guidelines; adjust the tea-to-water ratio and steeping time to taste. Brewing tea is personal, so experiment with your preferred balance.
Origin/History: Honey Oolong Tea, with its distinctive sweet aroma and flavor, originated in Taiwan through innovative processing techniques in the late 20th century.
A nice quality
Not so sharp. This one I enjoy topping up with more water as it doesn't go acrid and it's also nice with honey
Hi Farah , yes honey is always a good touch,
Enjoy in good health,
Very Happy with my Tea
I have been drinking proper tea for many years and I have to say that this Hony Oolong is really good. So good in fact that I have already made another purchase for double the tea!!
I have not tried the others .... yet!
Honey Oolong tea
I am jusy buying my second lot of this really lovely tea. I have been drinking this type of tea for many years and this one is one of the better ones I have tried. Recommended