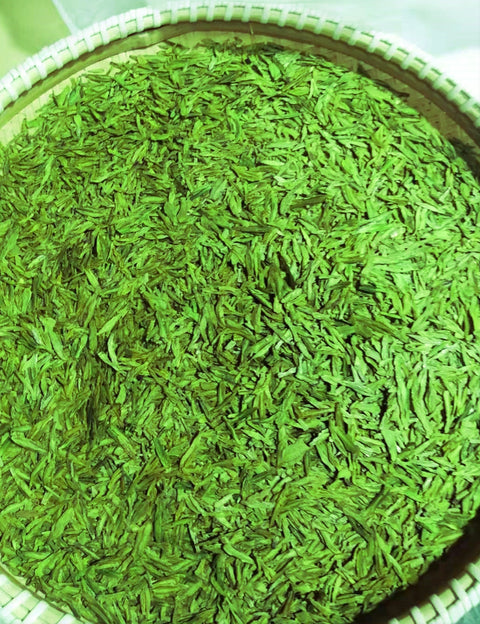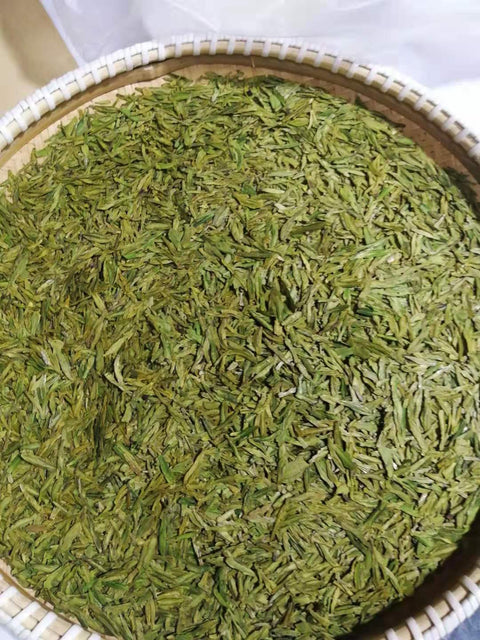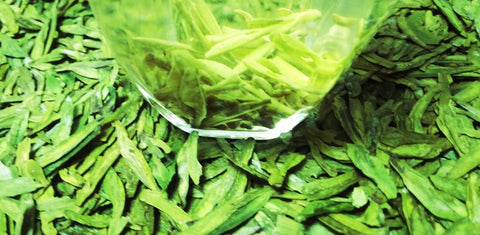 InNature
Fresh Green Tea
Products Specification:
Packaging: Box contains loose tea 60g.
Caffeine Level:  medium
Liquor: Light green yellow.
Season: spring harvest only.
Ingredients: young leaves and buds.
Storage: Store Fresh Green Tea in an airtight container, away from light and moisture, at a cool, consistent temperature, and reseal after each use for optimal freshness.
Shelf Life: 6 months to 1 year.
Tasting notes: Chestnut, Grassy, Sweetness, Vegetal, Clean Finish, Smooth Texture, Aromatic taste and aroma. The Tea is also known as the King of Green Teas.
Health Benefits: Fresh Green Long Jing Tea, also known as Dragon Well Tea, is rich in antioxidants, supports heart health, aids in weight management, enhances mental alertness, possesses anti-inflammatory properties, promotes oral and skin health, aids digestion, reduces stress, and contributes to daily hydration. It complements a healthy lifestyle. The teas contains polyphenol , and Flavonoids , that are scientifically proven to improve the immune system and prevent cancer.  Green Teas , are also essential to detoxify the lungs from virus and harmful parasites , especially during the colder Seasons.
Area of Production -  Xi Hu , Zhejiang Province – PRC
Brewing Suggestion:
Use 175-185°F (80-85°C) water.
Opt for a glass or ceramic teapot or gaiwan.
Rinse (optional) and steep for 2-3 minutes in the first infusion.
Re-infuse with longer steep times.
Enjoy plain to savor the natural taste. Adjust as per your preference.
Remember that personal preference plays a significant role in brewing tea, so feel free to adjust the tea-to-water ratio, water temperature, and steeping time to match your taste. Enjoy the serene and aromatic experience of Fresh Green Long Jing Tea.
Origine/History: Originating in the lush hills of Zhejiang Province – Shi Hu Cun , China, Fresh Green Long Jing Tea, also known as Dragon Well Tea, boasts a rich history dating back to the Tang Dynasty, celebrated for its pristine flavor and legendary origin story.
Thank you for your lovely comments Bernard.
Thank YOU , they are great to your health ...
awesome tea
I was not a big fan of green tea until I tried this particular tea. Love it!
Dear Tom, thankyou so much , for your kind words.
Enjoy in good health.
Warm Regards
Gaia
Long Jin, long delivery!
Quality of Long Jin to top up my stock was excellent as always! Delivery was delayed - presumably by Covid issues!