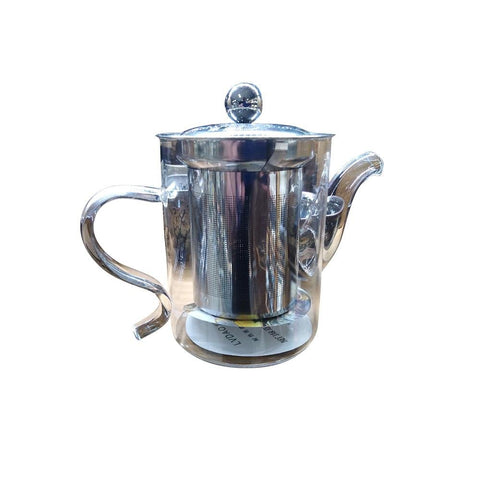 Looks good
It's arrived ! Not used. Yet but looks very good
Not receievd again!
The second time I have not received it. The first time I was sent a version with plastic in it and told I could get one next time I ordered a certain amount of tea, which I did... Still waiting!
Also, I am promised free teas when I leave reviews/feedback but three times now I never receive even one!
Lots of empty promises from this company is getting a little tiring now.
Also, whenever I order snow flower tea I get sent something else completely wrong.
Every time I order there is a mistake of some kind! Am I just unlucky?
It is a shame because the teas are very nice! The delivery, packing and customer service is bad though, in my experiences.
Fresh Green Tea
This is really the most delicious tasting green tea I have found, the clue is in the title I guess! I have been buying various teas from this company for quite a few years now, and they are always super efficient. Sometimes it can take a little longer for the tea to arrive, but I just make sure I never run that low before I put my next order in so I am never without it.