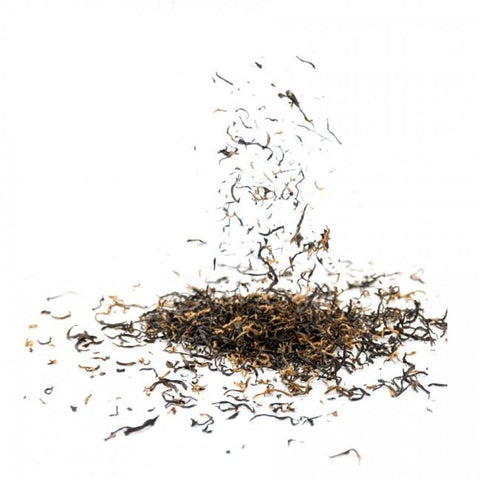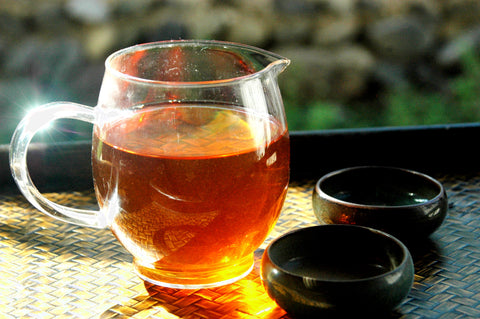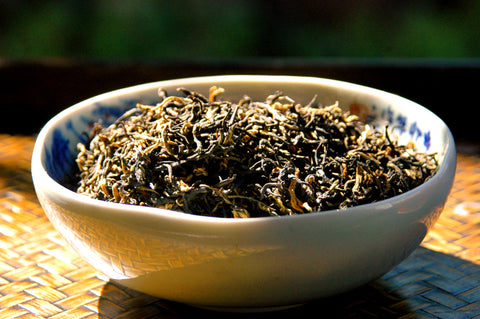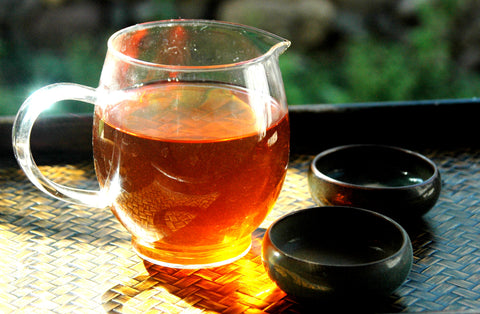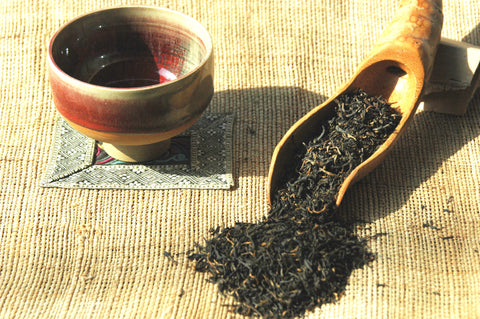 InNature
Black Tea
Product Specification: Exploring the Rich World of Black Tea with In-Nature Tea
Packaging: The box contains 60g of loose tea.
Caffeine Level: medium
Liquor: A rich, deep bordeaux color.
Season: spring.
Ingredients: Black twisted leaves with golden buds.
Storage: To keep your Red Mountain - Gong Fu Tay Yang tea fresh, use an airtight container in a cool, dry place, away from moisture and strong odors. Label it with the purchase date for best results.
Shelf Life: 24-48 months.
Tasting notes: Soothing, deep taste and aroma,  a flowery, woody aftertaste with a sweet malt hint.
Area of Harvest:  Fujian Region. Wu Mei Shan
Health Benefits: 
Antioxidant Properties
Heart Health Support
Mental Alertness
Oral Health Promotion
Digestive Aid
Hydration
Stress Reduction
Constipation
Break fats and toxins
Boost energy
Individual responses may vary, so enjoy in moderation as part of a balanced diet and lifestyle. If you have specific health concerns, consult a healthcare professional.
Brewing Suggestion:
Preheat your teapot or cup.
Use 1 teaspoon of tea leaves per cup.
Water temperature: 200°F (93°C).
Steep for 3-5 minutes.
Enjoy plain or with milk, sugar, or honey.
Suitable for multiple infusions.
Remember that these are general guidelines; adjust the tea-to-water ratio and steeping time to taste. Brewing tea is personal, so experiment with your preferred balance.
Origin/History: Red Mountain - Gong Fu Tai Yang tea originates from China, with a deep-rooted history in Chinese black tea traditions, celebrated for its bold and robust flavors.
Dear Zdravka
Thank you very much for your kind review on our Black Tea , much appreciated . We have loyal customers that have been enjoying this blend for over a decade . Share with family and friends in good health . Gaia
Excellent
I really like this black tea. Full of fresh, clean flavour.
Thank you Zsravka for your kind words .
This is all that matters ...
Enjoy the Teas in Good Health
Warm Regards
Gaia
Best black tea
This is the best black tea I've tried.
Dear Bethany , you are as always so kind . It is a pleasure to serve you. Your satisfaction is paramount for us, with every tea box we deliver . Black Teas are not only delicious but also known to protect and improve the digestive system, Enjoy in Good Health , Gaia
Nice tea!
I have been buying this tea for years, its one of our favorite black teas. Great mellow taste!