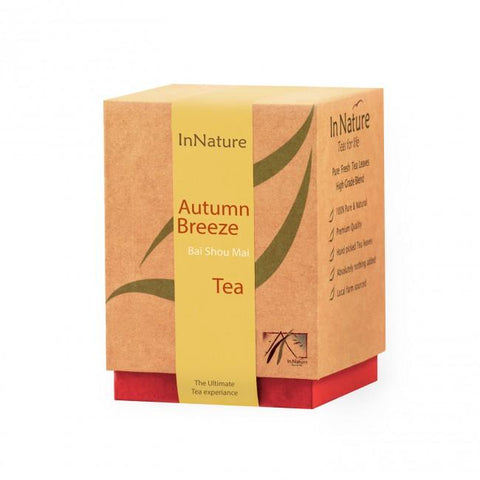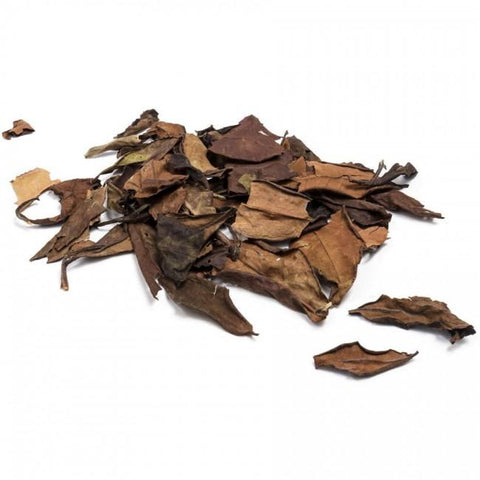 InNature
Autumn Breeze Tea
Products Specification:

Packaging:

The box contains 60g of loose Oolong tea.

Caffeine Level: 
Liquor:

reddish brown with a mossy tint

Season:

Autumn.

Ingredients:

The only ingredient in Bai Shou Mei tea is the young tea buds and leaves.

Storage:

Store Autumn Breeze Tea in an airtight container, away from light and strong odors, to preserve its freshness and delicate flavor.

Shelf life:

18–24 months.
Tasting notes: warm and robust, yet sweet.
Area of Harvest: Fujian Province
Health Benefits: Autumn Breeze Tea offers potential health benefits due to its high antioxidant content, which can help combat oxidative stress and support overall well-being.
Brewing Suggestion:
Use 175–185 °F (80–85 °C) of freshly boiled water.

Add 1–1.5 tbsp (5-7g) of tea per 8oz (240 ml) of water.

Steep for 3-5 minutes for the initial infusion.

Use a teapot or infuser.

Enjoy its delicate aroma and floral notes in a pale golden brew.
Remember that these are general guidelines; adjust the tea-to-water ratio and steeping time to taste. Brewing tea is personal, so experiment with your preferred balance.
Origin/History: Autumn Breeze Tea, hailing from China, is a testament to centuries of tea craftsmanship and is known for its young and tender leaves.
My favorite Shou Mei
I haven't tried that many aged white teas but enough to keep getting this one as it has the best flavor to my taste buds. Very sweet floral and syrupy. The second infusion is the best but why stopping there? It's lighter in body with every infusion but still keeping its floral and honey like sweet taste notes. Very happy to keep stocking up this one. Good for any time of the year too.
Dear Anna
You are very kind, thank you. These is indeed a rare White Tea , a few people have ever tasted. You are becoming a Tea Expert. With all Teas , the second infusion is always the nicest. Another great quality of White Teas , the older they are the tastier they become. Enjoy in Good Health . Gaia
Celestyn
Very bad, still waiting for my order , 4 weeks!! Nobody cares!